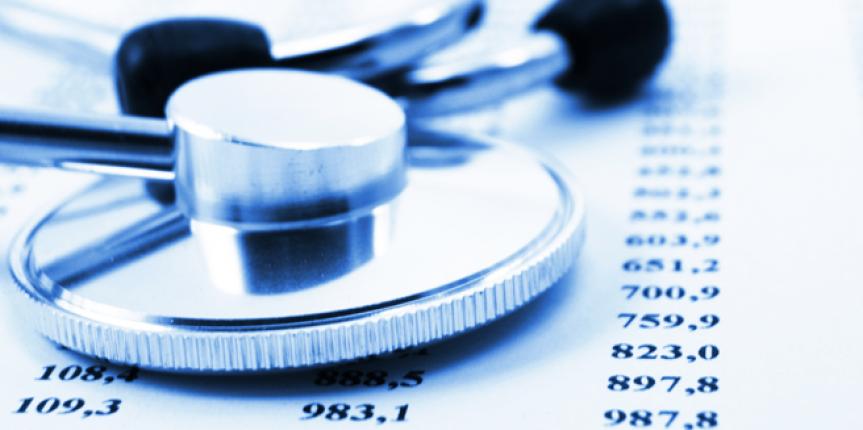 I've seen a lot of changes throughout my 15 years in this industry, though one of the few regular occurrences I've noticed is a practical advance, and use, of technology. Whether it's going back to the literal breakthrough of the MRI, or to Organovo's recent in vitro liver announcement, perhaps no other trades are as prolific or utilitarian when it comes to tech innovation as those of The Life Sciences. And though it wasn't birthed out of an industry related demand necessarily, our significant reliance on research and data has created a critical need for life sciences professionals to utilize exciting new technologies that are helping all fields in exciting ways.
1. Business Intelligence & (Predictive) Analytics:
Essentially, Analytics and "BI" are software platforms used for controlling, manipulating, understanding and using data. Forms have been around for over 3 decades; anyone remember Lotus 1-2-3? The last couple of years, however, have seen near exponential advancement in this technology. Life Sciences companies can now identify, aggregate and analyze data from disparate entities—patients, providers, suppliers, clinical trials research, market-testing, customers—glean insights, and determine the best course of action for their businesses with unprecedented accuracy.
Now I know some of you might be asking, "It's been around for 30 years, where's the new innovation?" Well, it's in the burgeoning and ever-improving predictive analytics.
Most of you reading this should know that Life Sciences organizations face tremendous amounts of business challenges, many related to (unknown) outcomes. Lab research, customer adoption, product development time & cost – we have countless amounts of business data, but we've had no way to use it to predict the next best move to make… until predictive analytics.
Predictive analytics applies complex computations and algorithms to traditional, read: static, data sources and real time information—social media sentiment, POS & online purchases in real-time, internet connected devices—a near unfathomable amount of data, to determine the most probable results for a various query. And as this article isn't meant to be an "Analytics for Dummies", suffice it to say that this technology can give organizations across the vertical not just better insights, but better direction. From accurately segmenting disease & patient populations, guiding product strategy, precisely identifying demographics leading to the hyper-targeting of products & services, and much more. With these tools, the possibilities to improve the life sciences are seemingly limitless.
2. Mobile Device Management & Location Based Services:
It's no secret security and accessibility are major priorities for this industry. Managing IPs, securing (digital) patient records and keeping regulatory documents updated are all considerations for life science organizations. Thankfully, this location based services technology is helping life sciences professionals and their companies overcome those challenges.
Companies like Tangoe and AirPatrol Corp. (a Sysorex Company) offer a wide array of mobile management and location based applications that help medical and health providers, CROs, pharmaceutical companies and biotechnology organizations run more efficiently. Alerting the nearest physician to an incoming emergency and sending their medical records in real time as they walk into the ER, saving time, money and most importantly, lives is just one particular use, and the applications extend beyond medical care.
Research labs using closed, proprietary and highly specialized chemicals for testing can now utilize wireless networks that gather data on location based networks and sensors, offering never before heard of flexibility and location oriented information. Moreover, these networks can be installed with MDM softare, disabling any and all sharing applications on mobile devices to prevent unwanted access to secure information. What's more, the levels of security can be managed on a device by device basis. So if you don't want images of your next big development leaked, you won't have to worry about them coming from a cell phone with this technology installed in your enterprise. All of this ultimately reduces risk and maximizes efficiency for CROs, pharmaceutical labs, or device manufacturers working on the next big thing.
I don't mean to sound like a representative for Oracle or Sysorex; we can't forget robotics, nanotech, microscopic optics, or the hundreds of other potentially revolutionary technologies being integrated into, and developed by, life sciences teams. Like I said, I'd argue no other industry is so immersed in both developing and incorporating technology than The Life Sciences. Ultimately, life sciences professionals need to be aware of how all forms of technology, directly spawned or otherwise, can benefit their companies and livelihoods, and data management technology is just one of those forms.